NFL Draft Profile: OL Gus Lavaka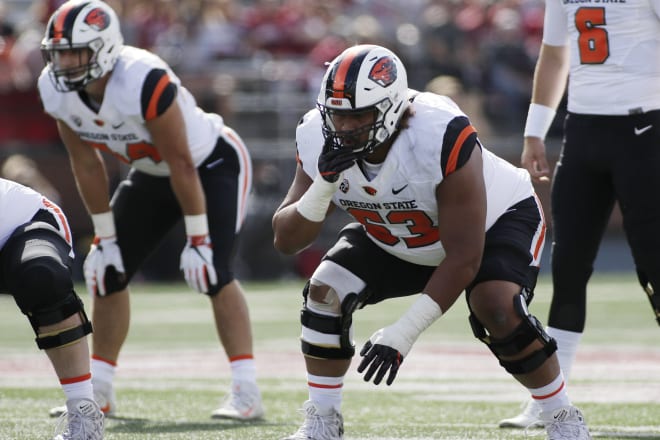 Like Blake Brandel, Oregon State offensive lineman Gus Lavaka was a model of consistency over his four-year career in Corvallis.
The 6-foot-4, 347-pounder was a bit of an unknown commodity when the previous coaching staff landed him following a mission coming out of high school, but once he arrived on campus he quickly proved why everyone was so high on him.
After bursting onto the scene as a true-freshman in 2016 and taking over for the injured Fred Lauina halfway through the season, he never looked back. Lavaka went on to appear in 45 contests, including 41 starts over the remainder of his career.
Per PFF, Lavaka allowed just nine sacks throughout his entire four years and was named Associated Press All Pac-12 Second Team for his efforts in his senior season. Additionally, he was voted team captain in his final year.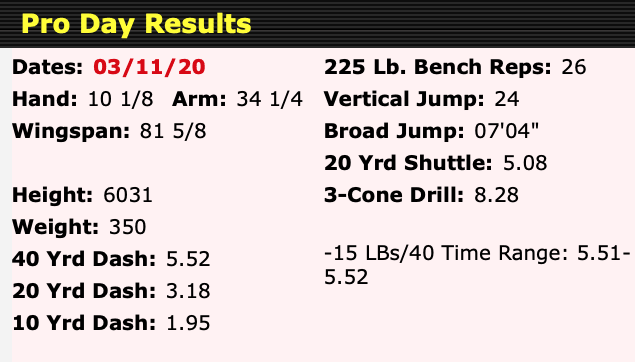 Highlights & Draft Analysis 
Projected Draft Position - 7th to HPFA
While Lavaka boasts great size and a ton of college experience, he still isn't super high on the draft boards so it's most likely he'll be a last day/round selection or a high priority free agent. Often times, it's better to pick your situation via free agency rather than being drafted late because you have an opportunity to select a team that makes sense on paper.
With that all being said, those who have watched Lavaka the past four years know that he's one of the more underrated offensive linemen in the Pac-12. He was a model of consistency over his OSU career and proved that he's more than capable of handling the size of opposing defenders at the next level.
Like many other Beavers who are eligible for the draft, Lavaka might not be super-well known nationally, but whoever gets him is going to land a steal of a lineman that has a strong work ethic and has a lot of football under his belt.