Andersen: 'It's unchartered waters for me'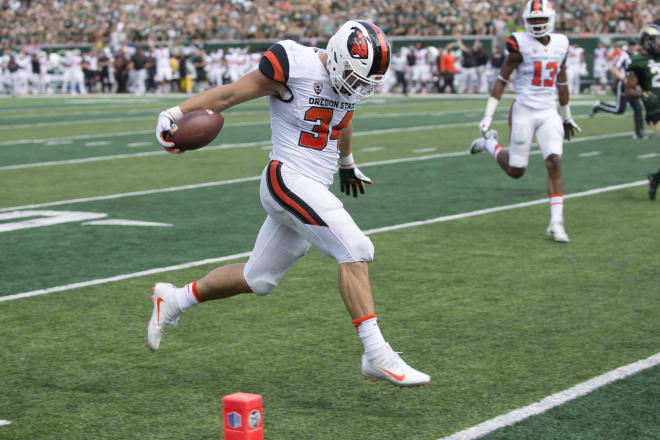 After Colorado State ran the Beavers off the field on Saturday to open the college football season by the score of 58-27, head coach Gary Andersen was candid about his team's performance, calling it "embarrassing."
The Beavers came out strong, scoring the game's first touchdown, but costly mistakes led to the Beavs' demise down the stretch of the game.
Having five turnovers certainly hurt OSU's chances to win, as well as being gassed on defense, and the list goes on.
"We got beat badly — badly," Andersen said. "There are a lot of concerns when you get beat like that. It's unchartered waters for me."
------
5 reasons not to overreact to Oregon State's season opening loss
INSTANT ANALYSIS: Beavers blown out in season opener
PROMO: Get BeaversEdge.com access FREE for 30 days
Over/Under: Predictions on the 2017 Oregon State Football Team
------
The loss to Colorado State was the Beavers' 14th straight road loss, and Andersen has yet to win a road game since he became OSU's head coach in 2015. The last road win for the Beavers came against Colorado in a 36-31 on October 4, 2014.
"We didn't expect a 10-7 game. Nor that it would be a walk in the park. We expected a dog fight," Oregon State coach Gary Andersen.
Oregon State will face Portland State this Saturday at 11:00 am PT in Corvallis. The game can be seen on the Pac-12 Network.
Their next road game is in Pullman, Wash. as the Beavs take on Washington State on September 16.