5 reasons not to overreact to Oregon State's season opening loss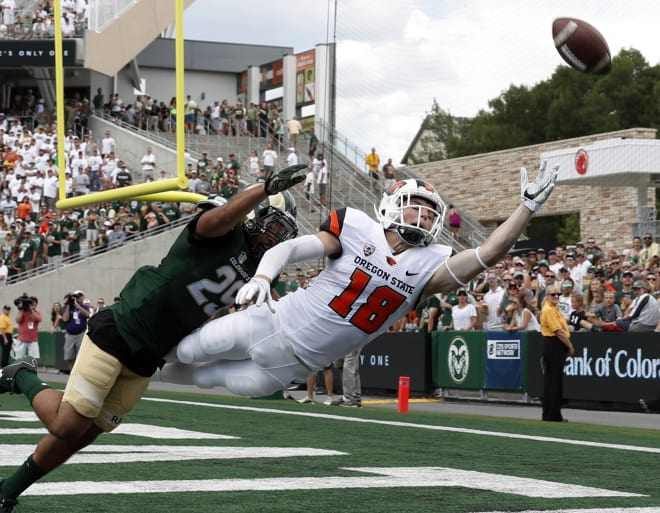 1. OSU's defensive issues are mostly correctable
Manase Hungalu said it best after the game that a lot of OSU's issues within the game were communication related and can be corrected. It's safe to assume that the communication in game one isn't always top-notch, but communication errors can only be an excuse for so long. The Beavers were plain bad on Saturday against the Rams, but towards the end of the game, OSU appeared to be gassed. The altitude got to them and they didn't have any energy left as you saw several players with their hands on their hips. Scheme wise, Kevin Clune and the Beavers have a lot of work to do to correct the issues, but from first glance the coverage, and poor tackling is something that can be corrected with rigourous live practice sessions. Look for the Beavers to do some different things in practice this week.
2. Kevin Clune is too good of a D-Coordinator to have an bad season with this team
Wherever he has been in his tenure, Clune has been an above average defensive coordinator. This season is his second at OSU and there were a lot of outside expectations about how good this defense would be and it didn't show on gameday. I still believe despite Saturday's blowout that Clune is a rock-solid defensive coordinator. Usually after a loss like this, you'll simplify defensive sets and focus on getting players focused with the defensive basics. I expect OSU to go back to the drawing board and have some extensive film sessions with Clune and Co. to figure out how to bring this defense to their potential.
3. OSU's defensive players will take it personally
It was reported after the loss that OSU's seniors like Hungalu were going to step up and take this loss personally. It may seem like the panic button that the Beavers could potentially be hosting some players-only meetings after week one, but there is no doubt in my mind that OSU's seniors cannot stand for something like this to happen. The Beavers brought back a veteran laden defense that was supposed to be one of their strengths. Players like Hungalu, Bright Ugwoegbu, Xavier Crawford, Titus Failauga, and Brandon Arnold need to step up and be vocal leaders this week to establish the precedence that something like this won't happen again. If they don't, the Beavers could be in for a long season.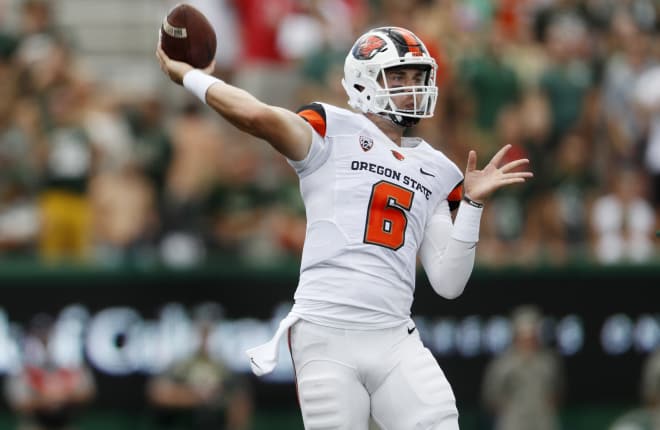 4. Unlike the past two years, defensive top-to-bottom talent is there
In Gary Andersen's first first season, and partially into his second, blowouts were commonplace. There were many games where the Beavers simply didn't have the depth, talent and experience on defense to compete in the Pac-12. However, this year that simply isn't true. Despite a relatively thin defensive line, the Beavers have talent to compete in the Pac-12 this season and have no excuse to not be a top-notch unit. Hungalu and Crawford are two guys on the defensive end who very well could play on Sundays. There are many others who could absolutely get a shot. With that much talent and experience on that side of the ball, OSU shouldn't be talking about communication issues. I can understand if that was an issue during Andersen's first year or even his second, but by year three, this defense should be getting close to a well-oiled machine. It will take a lot of diligence and hours in the film room over the course of the season, but this unit has the potential and the talent to make the CSU game look like an anomaly.
5. Oregon State's offense has upside
The offense had a very up and down day. There were very bright spots from Jake Luton and his receivers, and Ryan Nall's breakout touchdown run was encouraging. Luton will get better, and it will help him a great deal that Seth Collins will be returning to the field in a week or two. The running game will get better, and we hope to see more from Thomas Tyner moving forward. Two back sets anyone?
BONUS
Luckily for the Beavers, they now have two straight games in the friendly confines of Reser Stadium to fix what ails them. While Portland State is certainly no cupcake after pushing BYU in Provo last weekend, the Vikings currently have a true-freshman at quarterback. While the Vikings proved they have a solid defense in holding BYU to 20 points, they don't have much offensive firepower as they have a true-freshman starting quarterback and only scored six points in that loss to BYU. I'm sure OSU fans are worried about this game due to previous losses to Sacramento State and Eastern Washington, but the Vikings don't pose the same kind of offensive threat that EWU had when they played OSU with Vernon Adams and Cooper Kupp. At home, this should be a nice rebound for the Beavers as they prepare to rebuild the team's identity.