Isaiah Smalls selects top 7, Oregon State included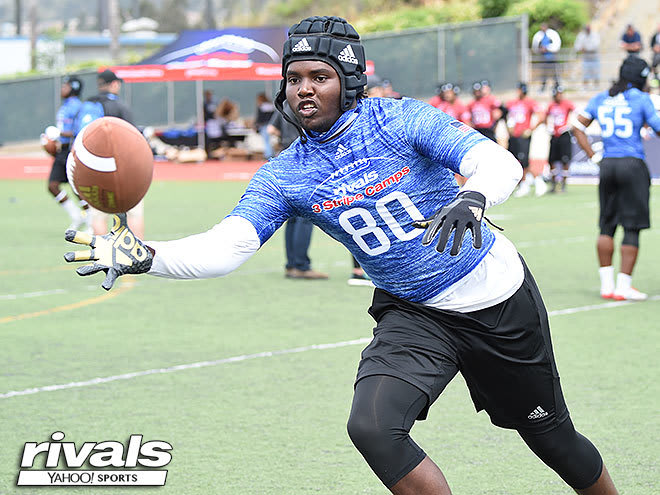 One of Oregon State's top tight end targets, Isaiah Smalls from Los Angeles (Calif.) Dorsey, released his top seven schools on Saturday afternoon.
Arizona, Arizona State, Cal, Fresno State, Purdue, Oregon, and Oregon State made the cut for the 6-foot-3, 225-pound three-star tight end.
*Lockett names Oregon State a favorite
Smalls is very high on the Beavers.
"I definitely feel like I'm a priority in their class," Dorsey told BeaversEdge.com. "They need a tight end right now. I'm their priority. They're waiting on me for whenever I say it's a go. For the most part, I feel really wanted.
"The other commits are talking to me too. I got some dudes that I know up there with Jeffrey Manning and Arex Flemings. They both went to Cathedral and they have Halid Djibril committed to Oregon State too. We're all friends and they're seeing when I'm going to make that move. I'm pretty close with Oregon State right now."
Smalls also has plans to officially visit Oregon State when they take on Washington on September 30.