Emmsley is 'honored' to receive Oregon State offer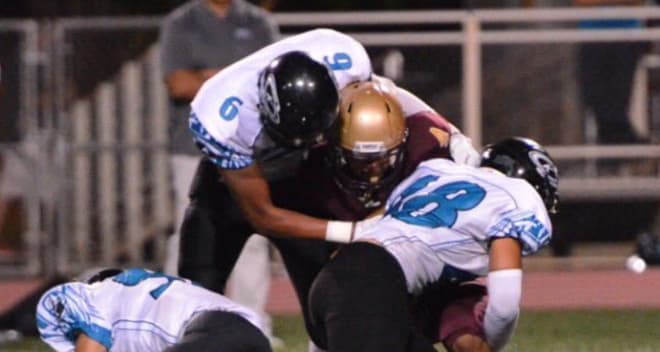 When a recruit lands his or her first scholarship offer, it's always a very exciting moment.
But when that school comes from a Power Five conference school like the Oregon State Beavers, it's a monumental moment for a high school teenager.
Kapolei (Hawaii) standout Kukea Emmsley earned his first scholarship offer from Oregon State on February 25. The OSU staff offered him as a 3-4 defensive end, but Emmsley can also play wide receiver, tight end, or outside linebacker.
"I was really excited, honored, and speechless about it," Emmsley said about the Oregon State offer. "We were talking for a little, and coach Chad Kauha'aha'a messaged me through Twitter saying how he really likes my highlights.
"A couple of days went by, and my head coach called me and told me that Oregon State was really interested in me and that they wanted to offer me a scholarship. I was really stoked about it.
"The next thing you know, I talked to coach Chad. I was really, really blessed. I was super happy, super speechless. I didn't know what to say. Growing up, Oregon State has been one of my dream schools. It made me really honored."
The OSU staff told Emmsley that they'd want him to play as a defensive end with his hand in the dirt - playing at around 250-270 pounds. Emmsley currently stands at 6-foot-4, 225-pounds.
Since Oregon State offered, Navy, Army, and Hawaii and followed suit with offers of their own, but Emmsley noted that since OSU was the first offer, that will mean a lot to him down the road.
"Oh definitely. Right now, I'm a Beaver fan. That's how stoked I am," he said.
BeaversEdge.com is your home for Oregon State recruiting coverage 365 days a year!
Related