{{ timeAgo('2021-04-21 14:15:49 -0500') }}
football
Edit
BREAKING: In-State Receiver Cole Prusia Commits To Oregon State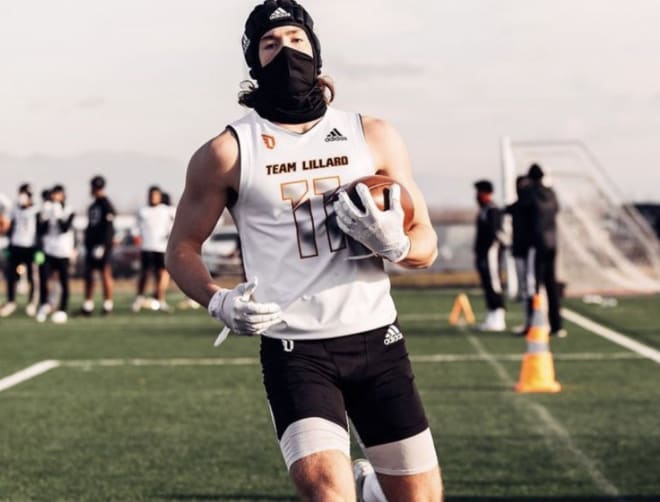 PROMO: Join BeaversEdge.com and get 30 DAYS FREE!
Tualatin (OR) wide receiver Cole Prusia is staying home.
On Wednesday, the 6-foot-3, 200-pound receiver made his pledge to Oregon State, becoming the third commitment in the 2022 class. Prusia joins linebacker Melvin Jordan and running back Damien Martinez.
Prusia picked up his Oregon State offer a little over two weeks ago, and it did not take long for him to realize that Corvallis was the place he wanted to be.
Prusia made lots of plays throughout his shortened spring season, accounting for 670 yards and 11 touchdowns in just 6 games (including called back plays). He also recorded three interceptions on the defensive side of the ball.
In-state players have been a big piece of all Oregon State recruiting classes so far under Jonathan Smith and his staff, and Prusia is the first Oregonian to join the 2022 class.
Rivals ranks Prusia as a three star recruit.
Stay tuned on BeaversEdge for more on Prusia and the 2022 class.